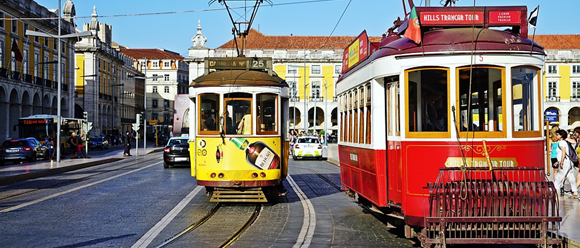 Lisbon[1] was built on seven sunny cinematic hills overlooking the Tagus river, where visitors can enjoy postcard-perfect panoramas that have been crafted over centuries. … In Lisbon, the Tagus river is never far away as we explore the history-laden streets of a city that constantly confronts us with its past, as the decorative cobble pavements lead us up from the Praça do Comercio through the 18th century Lower Town to St. George's Castle.
Getting the feel of a city involves a mixture of observation and experience that only happens when we allow ourselves to be drawn into its daily life and discover its aromas, sounds, music, alley-ways, and food. Portuguese cuisine has many Mediterranean influences and is famous for the freshness of its seafood. In Lisbon visitors can enjoy a wide variety of Portuguese dishes and the world-famous Portuguese custard tarts.


[1] Portugal is the 4th most peaceful country in 2018: https://en.wikipedia.org/wiki/Global_Peace_Index
---
Warm Portuguese spring season
Lisbon enjoys a warm climate in Spring. The average maximum is 20 °C and the average minimum is 12 °C. The famous Lisbon sunshine can be enjoyed for an average of 13 hours in April when the sun sets at about 8pm, perfect for a cocktail near the river bank.
Tourism
We will prepare a map to help you find the conference venue, some facilities, and points of interest that you can't miss. You can also visit the Turismo de Lisboa website for additional touristic information.
Thriving entrepreneurial environment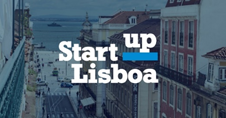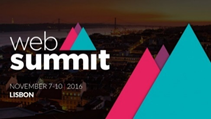 Lisbon is home to Web Summit, one of the major tech events and Europe's most important technology conference and marketplace. Lisbon will be hosting this event in the foreseeable future at least for an additional 10 years. Lisbon fares strongly on global connectedness and heads for the top 20 in terms of access to international markets, driven by strong connections to the top-performing ecosystems and high shares of start-ups reaching foreign customers. Lisbon counts with more than 15 incubators, 20 acceleration programs, and a thriving community of venture capital and business angel investors. With ample access to tech talent and a culture of technical meetups it is an attractive spot for founders to establish their headquarters and is already home to an estimated 300 tech startups. Moreover, Lisbon's startup ecosystem is the most inclusive with the highest rate of women founders in Europe.